Singers – come and join us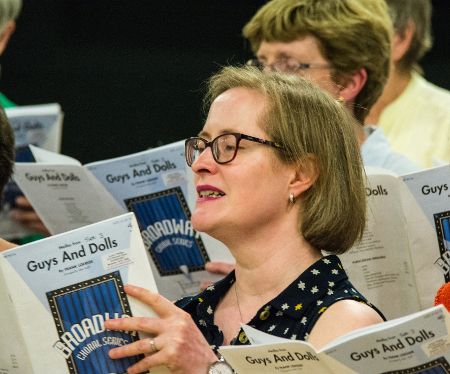 At present, there are vacancies in ALL sections of the choir. Anyone joining is assured of a warm welcome. Please contact our Choir Secretary.
We sing a varied repertoire of classical music, both sacred and secular, with the Sevenoaks Philharmonic Orchestra under the musical directorship of Robyn Sevastos, accompanied by professional soloists.
We perform three concerts each year: in March/April, in June and in November/December, venues being St Nicholas Church, The Pamoja Hall, Sevenoaks School, Trinity School or the Stag Theatre. Our summer concert is a joint concert with the Sevenoaks Symphony Orchestra forming part of the Sevenoaks Festival. For this concert we are conducted on alternate years by Darrell Davison and Robyn Sevastos.
Rehearsals are on Tuesday evenings 8 – 10 pm at St Luke's Church Hall, Eardley Road, Sevenoaks, Kent TN13 1XT and we start back next term on Tuesday, 7th January 2020.
Why not join us for our next concert?  You do not need to be an expert singer as you will be assisted and supported by established members of the choir. You are welcome to join us for a rehearsal to see for yourself.
If you enjoy it and wish to continue with us, you will be asked to take a simple voice test (not an audition) to establish which voice part best suits your voice.  After a short probation, you will be invited to pay your subscription and welcomed as a fully-fledged member of our Society.
The annual subscription is £95 (£30 aged 21-30, £10 under 21).
You can join us at the beginning of any rehearsal period, i.e. in September, January or April.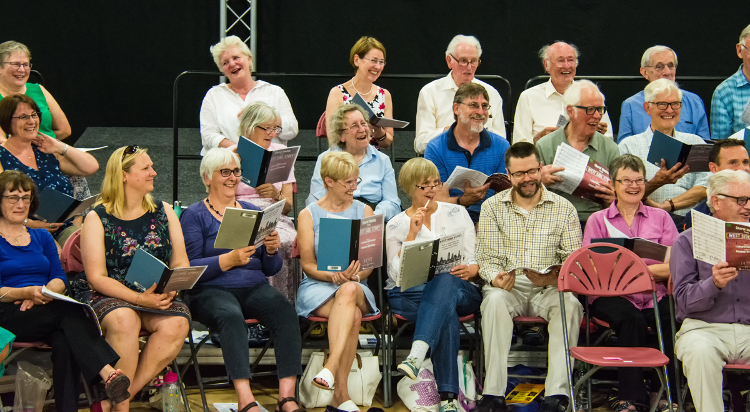 Next season 2019 – 2020
Autumn Term – Handel's Messiah
Spring Term – Gloria by Rutter, Rio Grande by Constant Lambert, Little Jazz Mass by Chilcott and Liebeslieder Walzer by Brahms
Summer Term – Verdi's Requiem

Members
Do we have your correct contact details?  If your contact details have changed, please click here to provide your new details
Resources for the current rehearsal period.